Welcome to Creatiive Natiive
Handcrafted polymer clay home decor & accessories
Each Creatiive Natiive art piece is one-of-a-kind, just like every person who takes one home. Rather than planning or drawing out her designs, Olivia takes a unique approach to her creation process by allowing different color combinations to guide the trajectory of her art pieces. This organic approach allows Olivia to create a wide variety of styles, which draws all kinds of people to connect with Creatiive Natiive. We hope you find a little of yourself expressed in your favorite Creatiive Natiive piece, and we're so happy to be a stop on your creative journey.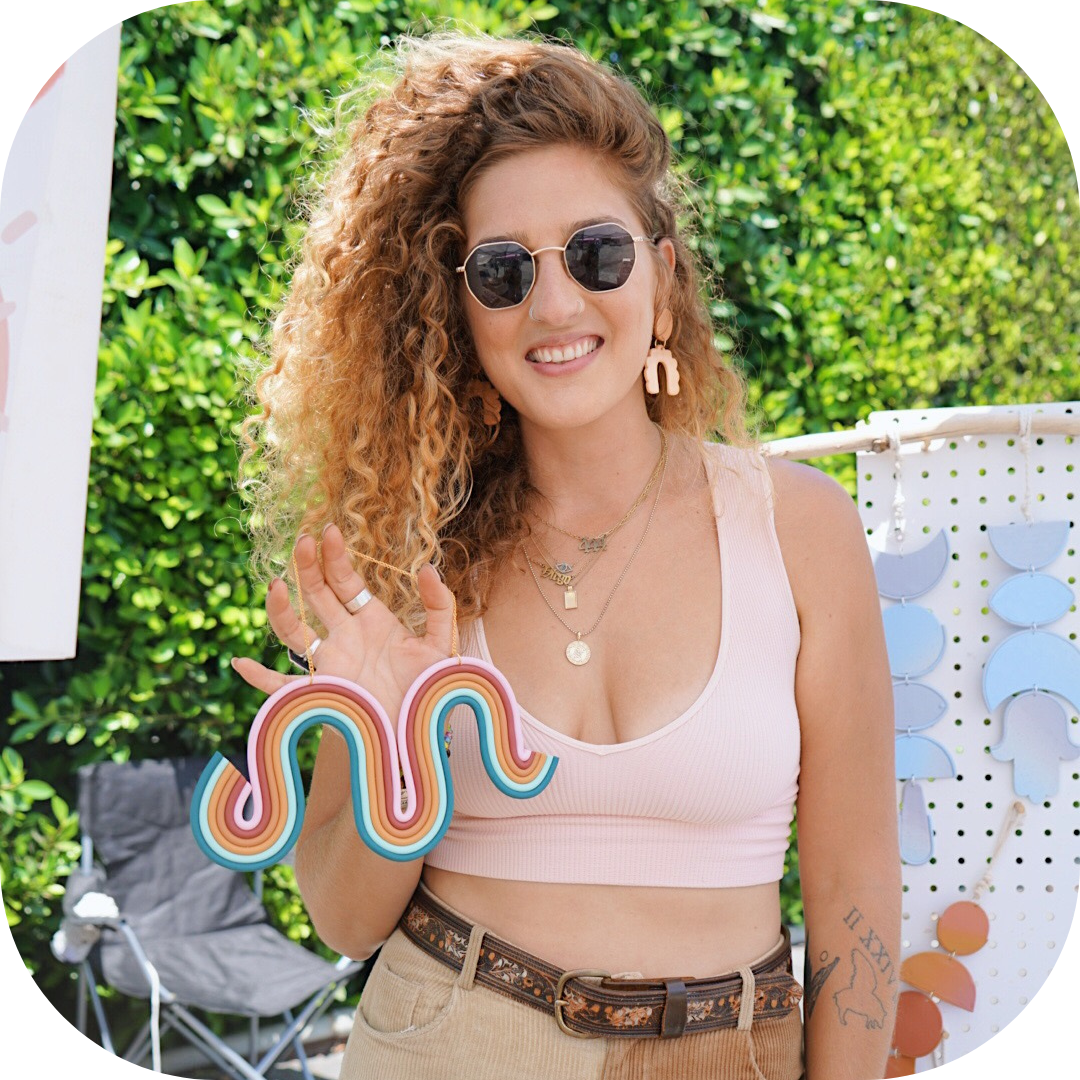 Meet the Artist
Hi! I'm Olivia Brydon: owner, founder and artist of Creatiive Natiive. I specialize in one-of-a-kind polymer clay home decor and accessories. Follow me @creatiivenatiive on Instagram to see my process!
Born & raised in Los Angeles, CA, I love the sunshine, nature, traveling and adventures. I come from a long line of artists in my family, which is how I became Natiive to my Creatiivity. Aside from creating my own artwork, I teach children's art classes all over LA, empowering the new generation to explore their own creativity ➰
Join our Community
Follow along so you don't miss a thing!